Exciting stuff!
I've just booked my installment ticket for Eroticon 2019 and so I can officially say that: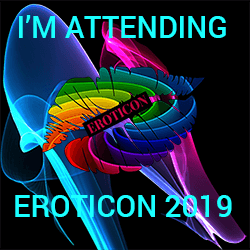 If you'd like to join me at Eroticon you can get your tickets here: http://eroticon.co/ – it's taking place on the 16-17th March 2019
I attended 2018's as a speaker but this time I'm attending as a delegate in a hope to have a much less stressful time and properly enjoy it.
Comment and let me know if you're coming or not – I might have a spare sofa/airbed space if I'm still living in Camden area when the conference comes around.
For those that are already booked, I look forward to seeing you all very soon.